ALL STUDENTS WILL FEEL WELCOME, SAFE AND CONNECTED TO THEIR SCHOOL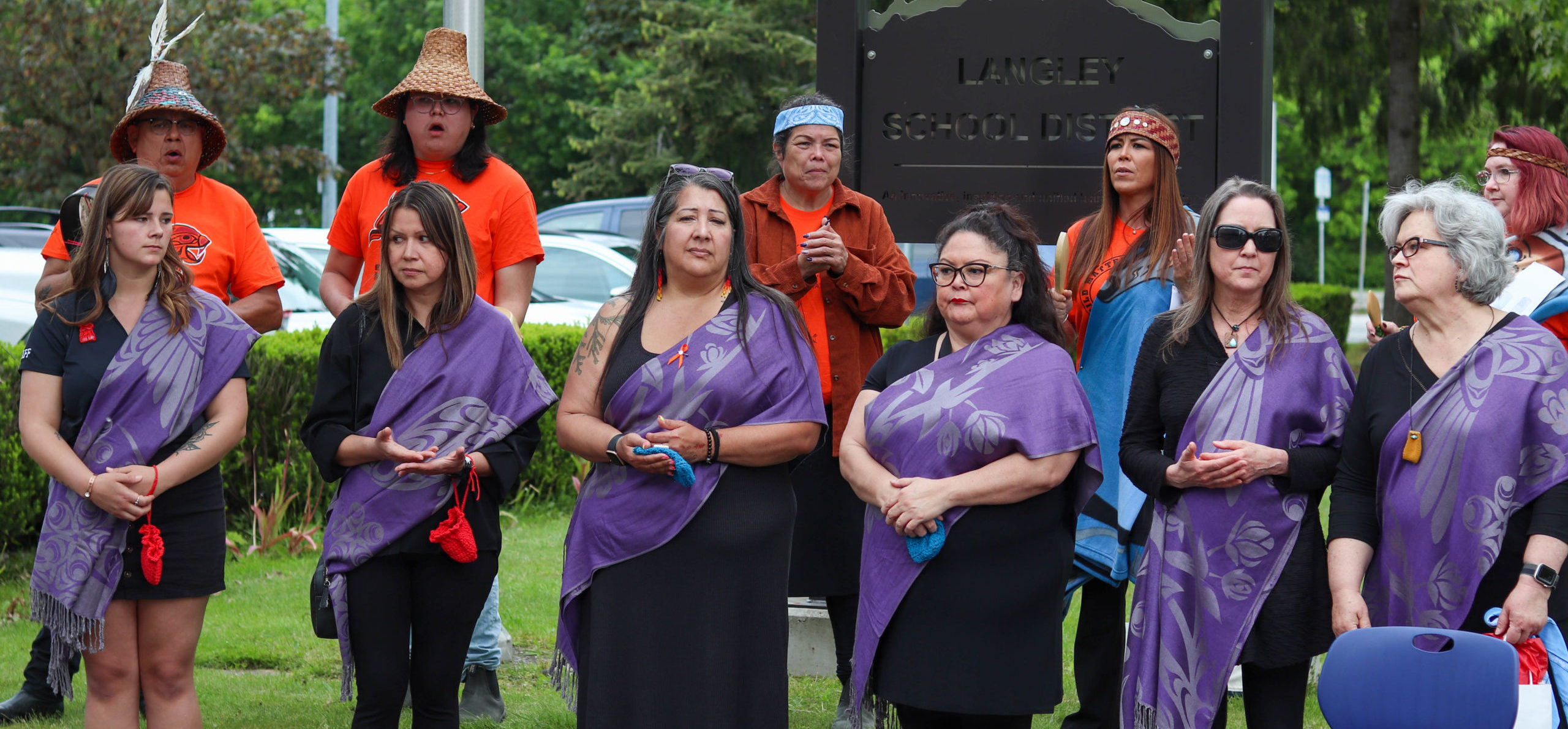 Goal: Every school will continue to develop strategies for developing compassionate learning communities, nurturing the gifts of all students.
To develop in students a sense of self-worth and personal initiative; to develop an appreciation of the fine arts and an understanding of cultural heritage; to develop an understanding of the importance of physical health and well-being; to develop a sense of social responsibility, acceptance and respect for the ideas and beliefs of others.
Actions
Ongoing
Implement social emotional learning school-wide using District vetted resources in Langley's Social Emotional Learning (SEL) Guide
Implement Trauma Informed strategies in schools
Implement rationale and strategies from Ensouling our Schools learning sessions (providing a lens through Aboriginal Worldviews and Perspectives) in all schools
Establish a Vision and Action Plan focusing on anti-racism
Engage community, staff and students in anti-racism professional development and curriculum
Purchase and develop resources to support anti-racism work in schools and promoting courses that deal with anti-racism, with a particular focus on English First Peoples 10–12 courses
Engage staff in the Equity in Action project with a focus on addressing systemic barriers that are impacting Aboriginal student achievement
Ensure School Action Plans contain specific goals in relation to our commitment to Truth and Reconciliation, Anti-Racism and Inclusion with a focus on the success of Aboriginal learners, Children and Youth in Care, and learners with diverse abilities
2022-2023
Create an implementation strategy/ framework for the new Indigenous Graduation Requirement

Support implementation of new Indigenous Grad Requirement with ongoing teacher support and resource support

Work with ya:y̓əstəl̕ to review and revise the Aboriginal Education Enhancement Agreement (AEEA)
Goal: Promote the Mental Health in Schools Strategy, through embedding positive mental health in all aspects of the education system, including culture, leadership, curriculum and learning environments.
Actions
Ongoing
Continue with staff training of Mental Health Literacy (MHL)
Implement district-wide plan for MHL for students that incorporates Aboriginal Worldviews and Perspectives
Create and implement a three to five year plan to implement recommendations from the Healthy Staff Healthy Schools working group
---
Performance Indicators
Grade to Grade Transitions
Student Learning Survey (Grades 4, 7, 10, and 12)
Middle Years Development Instrument (MDI) (Grades 5, 6 and 8)
Tell Them From Me Survey (Grades 8, 9, and 11)
Grad Exit Survey
Completion Rates
School Action Plan Review
Attendance Rates
"How Are We Doing?" Report